Samsung, the smartphone giant have confirmed rumors of a
partnership
with
Enjin
, the crypto wallet/gaming platform, as they join forces for the blockchain gaming portion of the phone.
It has been
reported
that 'Enjin Coin' is Cooperating with Samsung for games and services, provided through the Samsung Galaxy Store. Previously Asia Crypto Today
exclusively revealed
the rumor of a potential partnership, with Enjin being used for the sending and receiving of ERC-20 tokens and ERC-1155 crypto game assets after gaining information from sources and Enjin's interface appeared on the screen introducing the key money store 'key store' in the spot where Samsung Electronics unveiled the Galaxy S10 for the first time last month.
The partnership with Samsung for the gaming feature clearly makes sense. Enjin is one of the industry leaders in terms of blockchain based gaming. The Enjin team created the ERC-1155 asset class on the
Ethereum
blockchain, a token class used for in-game goods and digital item ownership. The ERC 1155 and ERC 721 have also taken the world by storm last year, introducing the world to non-fungible tokens such as crypto kitties.
Furthermore, the Singaporean based company started the Enjin platform early support program from last August to January this year. It is a program that supports technology and marketing for new blockchain game and service development. More than 1000 projects were supported by this program, and Enjin Coin selected 40 of these projects to take on the platform, some of which will no doubt be on the S10.
Just this week both Unity and Enjin decided to introduce millions of game developers to blockchain development through their project, Unity SDK. Enjin is a leader in blockchain gaming, while Unity is one of the most popular game development platforms. Samsung had announced a partnership with Unity to make games run faster on the S10 and seeing as Enjin have similar links to the company, it would not be surprising if this partnership was a natural extension.
[/url]Context  Chinese Experts Give Opinion on J.P. Morgan's Coin
[url=https://www.asiacryptotoday.com/chinese-experts-give-opinion-on-j-p-morgans-coin/]
Speaking on the Unity partnership, Maxim Blagov, CEO of Enjin said: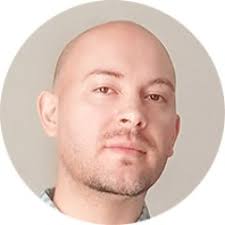 Maxim Blagov
Quote:"The engine is designed to make it easier and easier for both blockchain developers and users to focus on developing SDKs that can implement blockchain services….The unity developers of the unity that will utilize the upcoming Unity engine block-chain SDK will create a full-blown blockchain ecosystem,"
The Samsung S10 is certainly a great potential tool for the blockchain space with its mass appeal and potentially millions of customers that will have not only a wallet but other blockchain based commodities at their fingertips. Enjin are a fantastic partner too, with an impressive CV and capabilities, which Samsung appears willing to tap into.
Blockchain Keystore images have also come to light . Enjin is the only wallet that can directly access the back end blockchain element that is built on Knox.